We have now descended upon the Lyngen Peninsula every April for 6 years. As the time passes, the mountains and fjords remain magical. It is not only immense fun to visit these Alpine-like mountains, coming out of the Arctic sea, but it is a step away from reality. It is a more relaxed beat: wake, eat, ski, sauna, shower, eat, drink, sleep. It is physically challenging, but mentally relaxing. For the regulars, it is the transition from winter to summer, for the people that visit it just the once, it is an experience never to forget. A snowy wilderness that words (well certainly not mine) cannot begin to describe.
This year, we had 18 people during the first week of April. Working alongside Snoworks, we provided guiding packages as well as individual packages. It merged into three groups going out each day and coming back together to discuss the snow over dinner. Luckily enough too, we had the free spectacular of the Northern Lights.
I have managed to nab some pictures from Tom, who has captured the essence of the week brilliantly.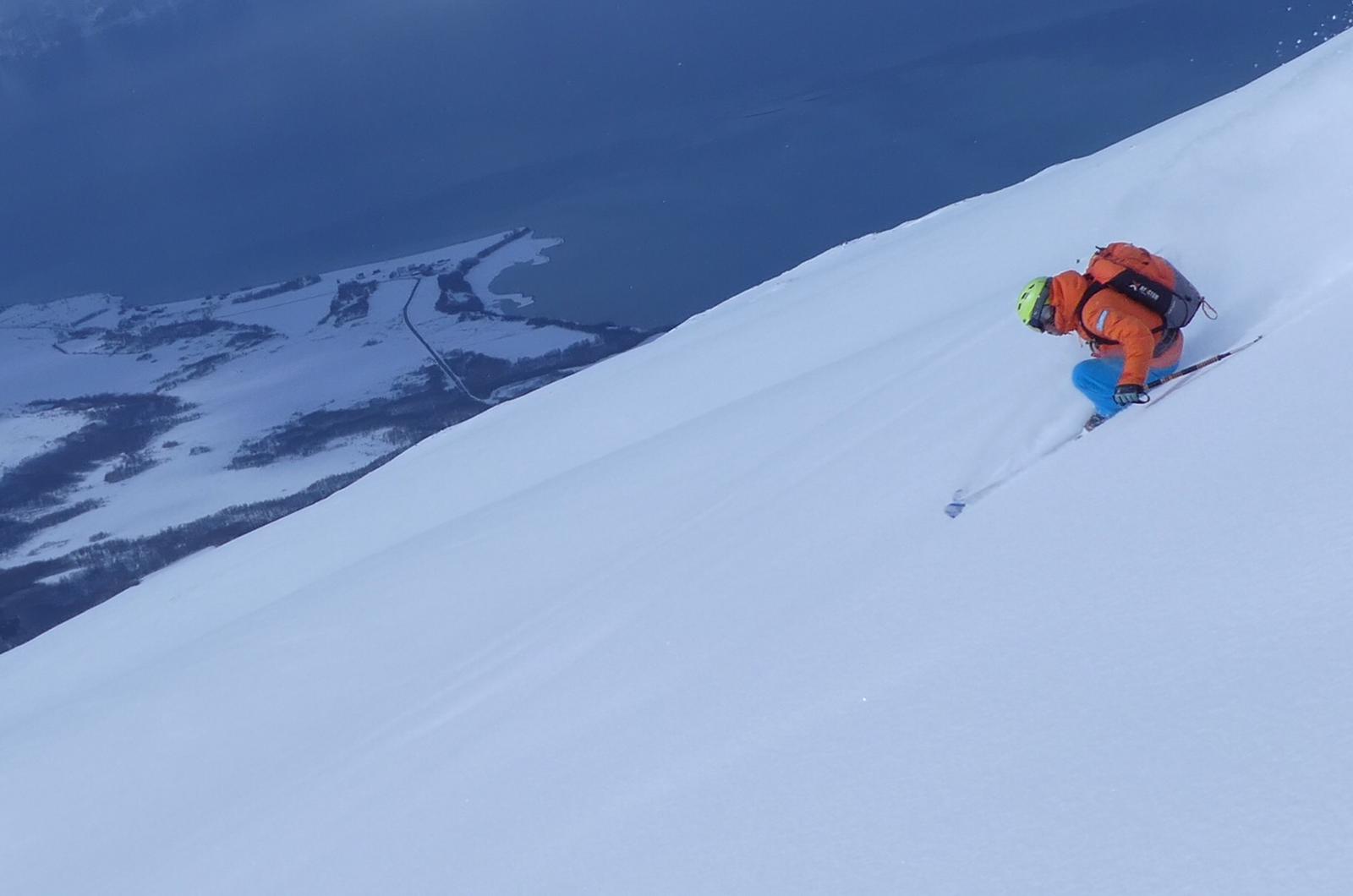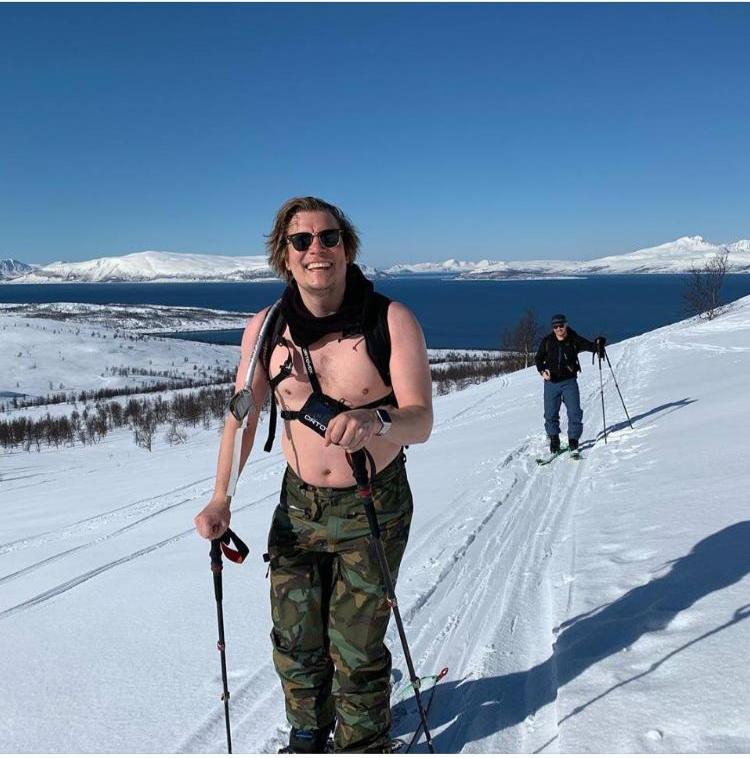 Lyngen certainly delivered this year! Thanks to Tom for some of these pictutres